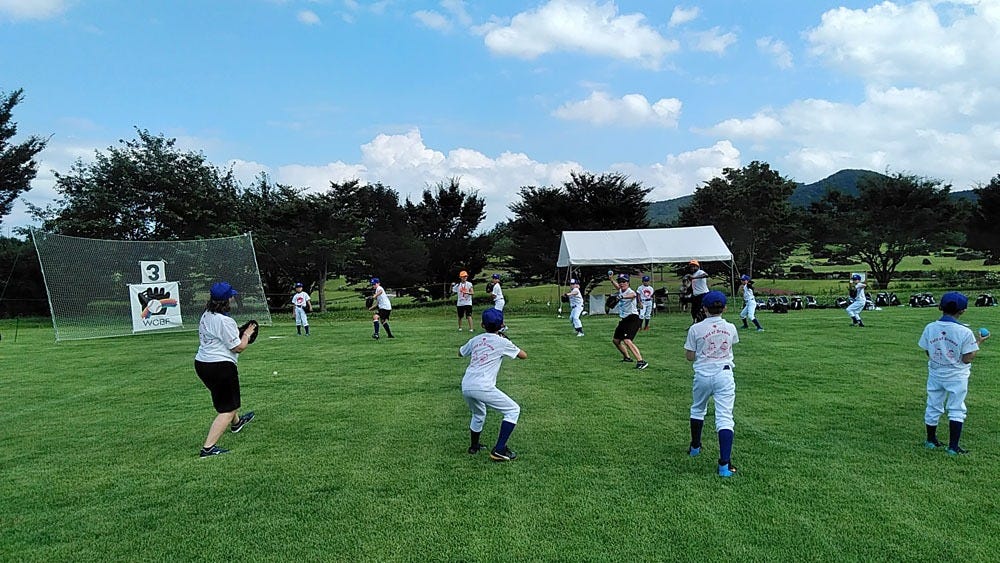 History of Rubber Baseball

Rubber Baseball is a game originated in Japan and its ball was made of soft material such as rubber. We have its world competitions, but, the overseas penetration rate and popularity of this rubber baseball are very low.

Baseball in Japan was landed from the United States in the beginning of the Meiji era, spreading among young people throughout the country, became a flower-shaped sport triggered by the national secondary school championship baseball tournament held in 1915 (Taisho 4th year).

At this earlier time, the children who did not use hard balls (Leather balls) enjoyed baseball with tennis balls and the like. But, these balls have a disadvantage to the children because of these light weights, no speed and insufficient durability.

So, enable the children to enjoy baseball safely and easily, the rubber ball used for baseball was developed. In 1919 (Taisho 8th year), a rubber baseball tournament was held at the elementary school (after post-war, it became a junior high school) in Kyoto. This is the start of the rubber baseball. In 1919 (Taisho 8th year), the rubber ball was firstly sold in the shop and the population of juvenile rubber baseball was increased. In 1920 (Taisho 9th years), the "Dainippon Shonen Baseball Association" was established in Kobe and it led to nationwide tournament to be held.

Afterwards, in 1925 (Taisho 14th year), Mr. Haruno Yokoi established the same name organization in Tokyo. In 1929(Showa 4th year), the "Japan Nanshiki (=Rubber Ball) Baseball Association" was established for the general public and its rubber baseball settled as a citizen sports.

Although it was temporarily stopped during World War II, the All Japan Rubber Baseball Federation was established in 1946 (Showa 21st year) and the "All Japan Rubber Baseball Tournament" was held as a part of the National Sports Festival that began this year and it has also become one of main events of this National Sports Festival.

In addition, in 1970 (Showa 45th year), for the purpose of spreading juvenile baseball, the full-scale in ages tournaments were also started from the elementary school ages to the "juvenile" of the junior high school ages.

After that, the rubber baseball developed steadily and now the number of teams participating in the All Japan Rubber Baseball Federation has increased with the players' population of about 1.2 million people, including 36,845 teams for the social work, 20,284 teams for juvenile, teams for the university association, for vocational school, and for the 60th anniversary association.